The days are getting shorter, and there's a definite chill in the air.
Last week I was out on the Lake Annette trail in Paradise Valley, close to Moraine Lake, and I noticed the first branches of the larch trees that flank the lake were beginning to turn!  This photo on the right is from the far end of Lake Annette, we were lucky enough to get it on a still day so the water was like a mirror.
Larch Season is here.
Recently overtaken by the summer madness as the busiest time to visit Lake Louise and Moraine Lake, Larch season has always been popular with locals and visitors alike.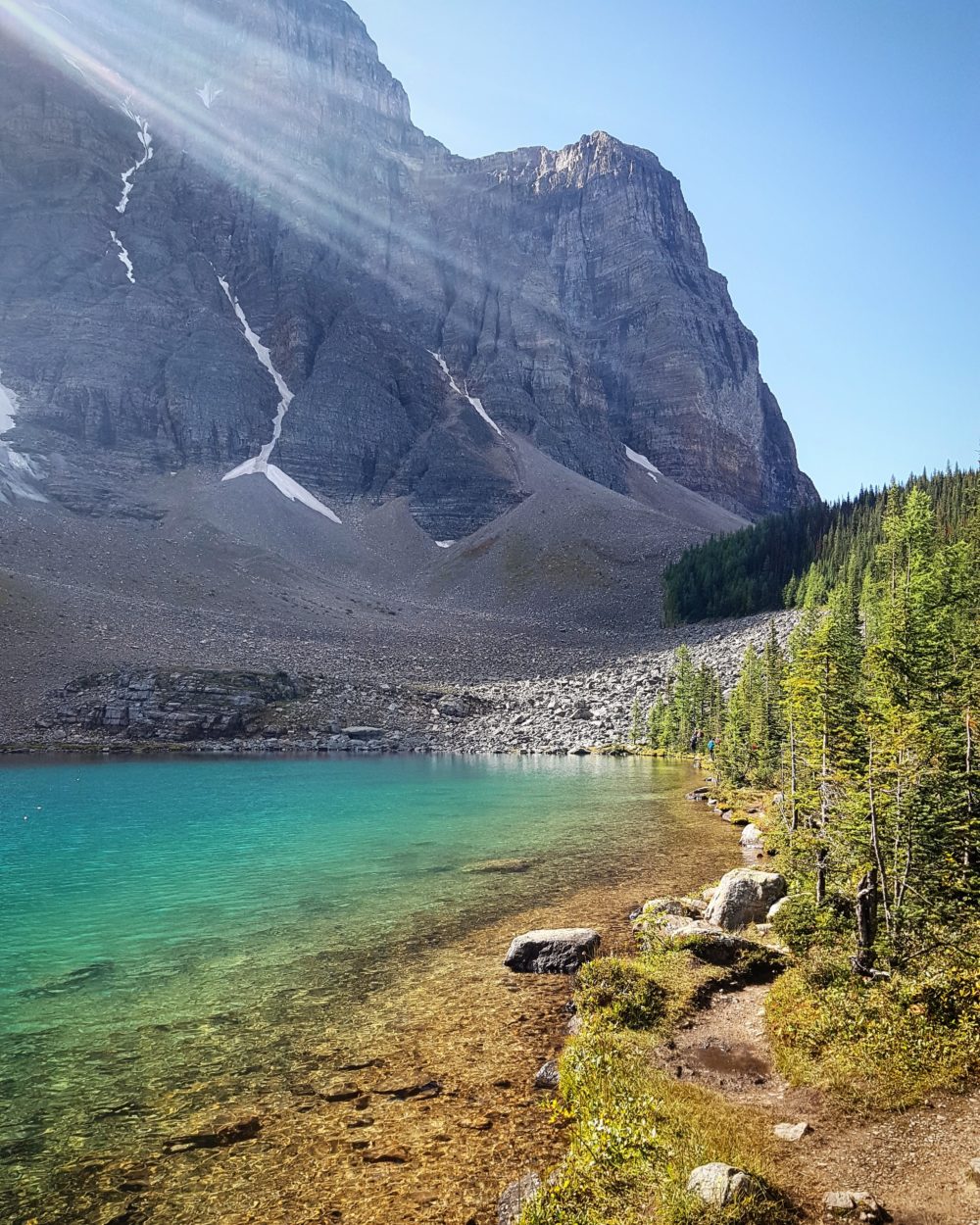 This fall season we are offering a week of guided hikes to some of the lesser known areas to see larches in the area.
Larch Valley is stunning, there is no denying it.  But we can't help but feel that some of the beauty of the Rockies is due to the fact that they are so vast, remote and wild.  A little of that is lost when you are sharing the trail with 400+ other strangers.
To us, getting out into nature is a deeply personal experience.
A guided hike allows you to detach your brain a little from the mundane parts of hiking.  Which trail, how far, how much further, what's the total distance / elevation.  Our super friendly and knowledgeable guides will meet you at the trailhead and take you off into a magical world, where you can leave your cares and worries behind.  Nothing except you and the beauty that surrounds you, safe in their capable hands.
Take a look at our booking system below if you want to find out more:
Larch Season
What's involved?
Guided day hike to see the larch trees in their resplendent colours, with a maximum 6 people per group.
September 24 - 28, 2019
[instagram-feed num=12 cols=6]