This week's FEATURED TOUR
Brought to you courtesy of Cycling 101!
HIGH ROCKIES MOUNTAIN BIKE ADVENTURE
A Truly Amazing Mountain Bike Adventure!
If you're looking to improve your mountain bike skills under the expert tutelage of one of Cycling 101's instructors, get out on a day's mountain bike adventure and see some pretty incredible views of the Canadian Rocky Mountains, you're in the right place!
Meet in Canmore in the morning, grab a rental bike from Rebound Cycle and hop in the transfer from GuideMe to take you to the trail head. We've got you covered from start to finish to make sure you have a truly unforgettable day with your friends.
This brand new, 80km stretch of single track was completed in 2017.  It forms a new section of the Trans Canada Trail, and runs uninterrupted from the Goat Creek trailhead all the way to the BC border down near Fernie!
The High Rockies trail was build with hikers and mountain bikers in mind, and there are a number of stretches that you can do.
What's included?
Transportation from Rebound Cycle to the trail head
Fully licensed IMBIA mountain bike guide
Bike and helmet rental
Transportation from the end of the ride back to Rebound Cycle.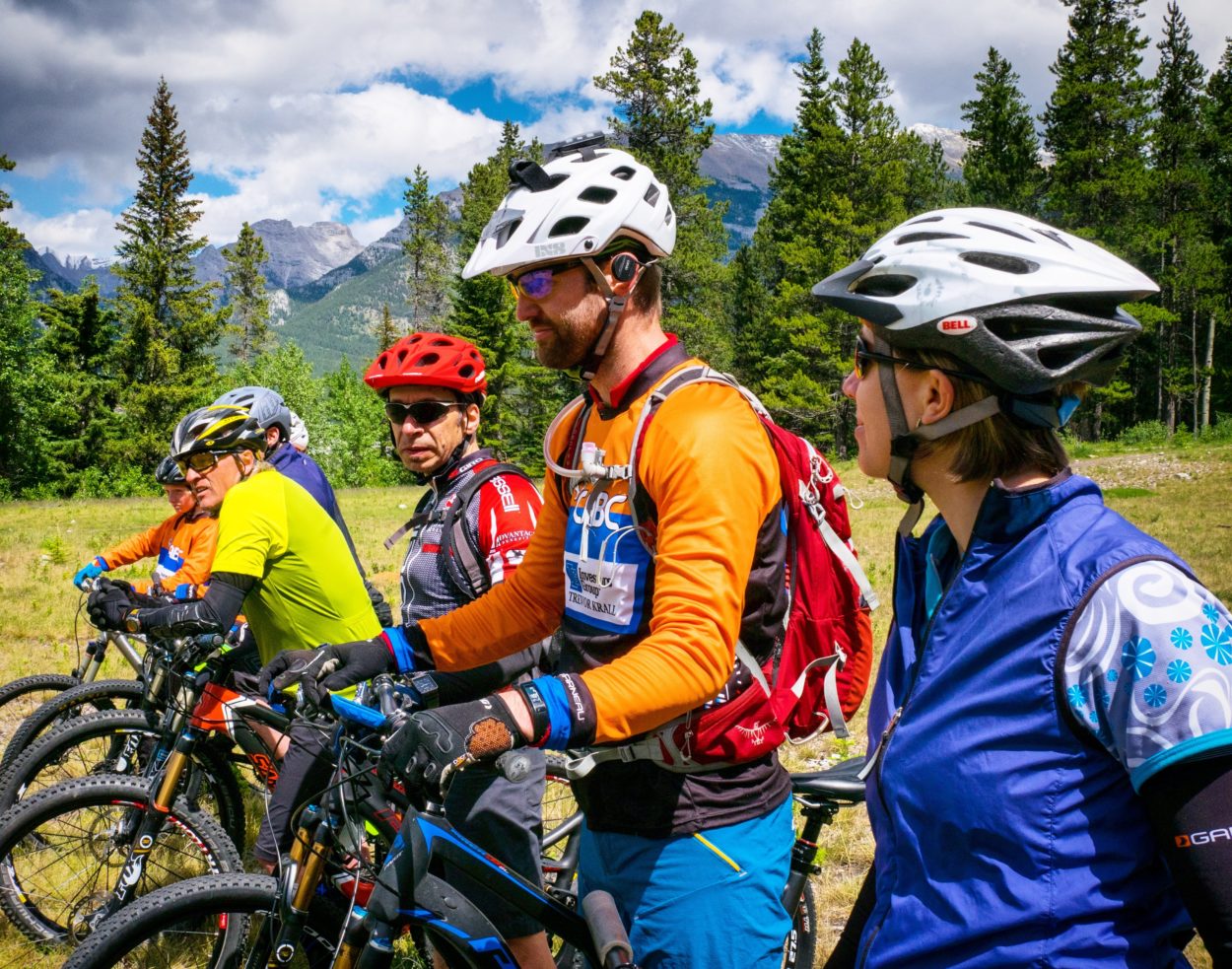 "Mission: - Empower cyclists of all levels to maximize their potential through customized professional, safe & fun interactions."
-Ryan Draper, Cycling 101
What you'll need to bring:
Accommodation for the night before hitting the trail (Canmore or Banff)

Breakfast and lunch 

Personal gear (except helmet, contact us for available gear upgrades)

An amazing attitude!
"I've learned a tonne from Ryan Draper following him around the Canmore trails! He is a very generous and kind person. Definitely upped my biking game!"
Gilles - April 2019
"MA and I took a class about bicycle fit from Ryan just last night, and he was very knowledgeable and easy to understand and listen to. We anticipate taking more classes from him in the future."
Roy, April 2019
"Ryan is an extremely knowledgeable and friendly guide with years of racing/training experience. He is also very on trend when it comes to helping his clients create a positive life balance. He can help you to achieve your goals as an athlete and help you to become a more rounded person. He exudes lots of positivity, support and has a great personality.... He is highly recommended!!"
Dave - April 2019
More tours running this summer: