April 22nd is Earth Day, as part of the greater Earth Month.  Each year we receive more and more grave reports about what we as humans have done and continue to do to damage environment and the planet we, and many other species, call home.
The messaging is clear.  We all have to act now.  The good news is there is something that everyone can do.  From finding alternatives to single use plastics, to walking or cycling to work instead of driving.
The Bow Valley community is hyper aware of the lengths we need to go to to save both the planet, and the more immediate national park that we are so privileged to call home.  Here are just a small selection of the things you can participate in Banff and Canmore this week to celebrate Earth Day.  We'll be adding more as we find them, or you can contact us to feature.
Promotions
Take a Hike with Your Children is a first-of-its-kind Rockies guidebook written especially for families, and from a child's perspective. Each hike and itinerary has been carefully researched and tested by unreserved critics—Lynda's  kids, her husband, and over 10,000 readers.
In celebration of Earth Day you can now get your hands on a copy at a special discounted rate! Woohoo!
See here or click on the photo for more details
On April 22nd head down to the Banff Ave Brewing Co for $4.75 pints all day, with $2 of all pints going towards local initiative, the Bear Minimum!  They've even made a special "Earth Day Brew".  If that's not an excuse to drink beer, I don't know what is.
Not only that, but if you tag @BanffAveBrewing and #brewpubearthday on Instagram in photos you've taken of your best recycling efforts you can win some rad prizes!
We approve of the teamwork here.
EVENTS
April 20th
Fjällräven, in collaboration with Mahikan Trails and The Bear Minimum are hosting the annual Plogging event, from 9am - 12pm on April 20th.
And... what is plogging, exactly?
It's a word that derives from the Swedish word "plocka upp" or pick up.  It's the practise of jogging and picking up litter, and we LOVE IT!
So, head on down to Fjällräven on April 20th for all the tools you need to be involved.  Oh, and an Earth Day event wouldn't be an Earth Day event without some cool prizes involved too!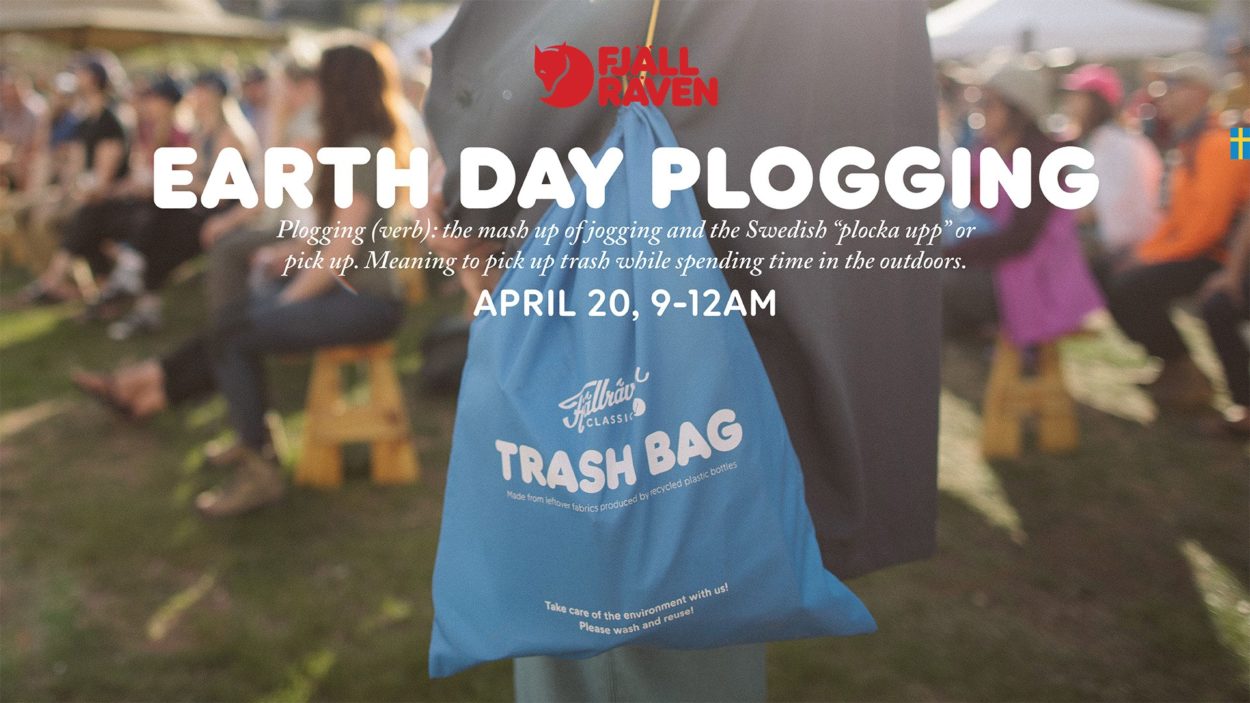 April 22nd
Darshan Community & Share Your Gift Clean Cleaning workshop
If you haven't heard what Lucie has been up to in Canmore the past couple of years, head over to her facebook page to see what it's all about and to get involved in this amazing initiative.
For Earth Day, they are hosting a Clean Cleaning Workshop at Blondies Cafe.  Learn how to use essential oils to eliminate harmful chemicals from your cleaning routine.
April 23rd
Are protected areas enough to sustain wide-ranging species such as grizzly bears, wolves, caribou and wolverines? Science says no.
Luckily, there's a solution, one that's increasingly important with today's changing climate and habitat fragmentation.
Find out more at a free talk hosted by the Bow Valley Naturalists on Tuesday. This is the final talk in their winter lecture series.
April 25th
The Town of Banff, in partnership with Banff Lake Louise Tourism and the Banff & Lake Louise Hospitality Association, are putting on this talk on April 25th at 7pm.
In a world where tourism plays an increasingly large part in the economy, how can established and emerging destinations manage the increased demands whilst balancing the need to preserve their environment?
It's an exciting week ahead for the Bow Valley!  If you have more events for us to share please submit them using the contact form.
You can also find these events listed on our facebook page.
Happy Earth Day!