photo by Dan @Mrmiyagi267
Banff sits just a stone's throw from the border of Alberta and it's more mountainous neighbour, British Columbia.  In fact, Banff is situated in the farthest west part of Alberta and the rest of the province is completely flat prairie!  A visit to Banff is getting the foot in the door of the spectacular vast ranges of untouched wildnerness that are housed within British Columbia.  Multiple different mountain ranges with their own unique character separated by deserts, rainforests and stunning river valleys which house everything from vineyards to flocks of rare migratory birds.  Once you cross these ranges you end up on the Pacific Coast, with Vancouver, Whistler, Vancouver Island and other world renowned places of stunning beauty.  It's such a vast province it would take years to write about all of it.  I'm going to take a couple of posts and work my way East to West along the lower section closest to the US border.
So here are the next 6 "things I love about Canada", part 1 of British Columbia and up to 108 of my #150for150…
103. THE KOOTENAYS
Closest to the Alberta border, and Banff's mountain neighbours, lie the Kootenay ranges.  Home to beautiful little towns like Fernie and Nelson, I love having the opportunity to take a road trip and visit friends in these places.  I suppose it's no surprise that the towns I most enjoy visiting each have their own ski resort, and whilst the Kootenays have less terrain up in the alpine above the trees, they make up for it with their tree skiing and volume of snowfall each year!
I was in Nelson this fall, once winter had arrived in Banff, and the colours of the trees down there was just incredible.  A greater variety of deciduous trees grow there, so the fall foliage was something to behold.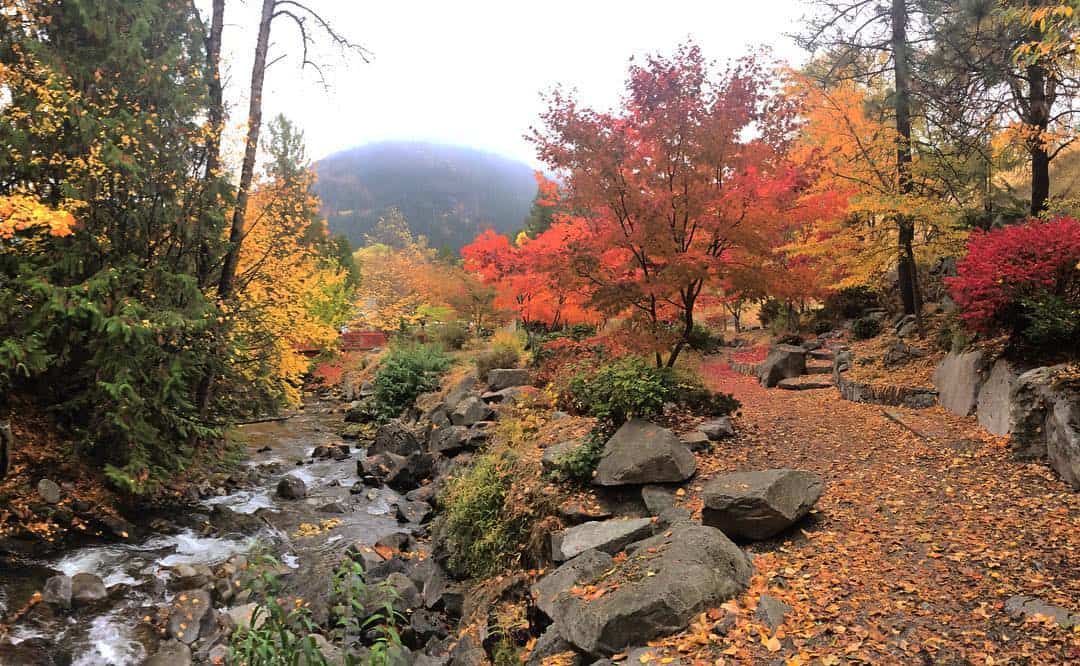 104 – LAKES & RIVERS
The Continental Divide is a series of mountain ranges that form the highest point in the Rockies and form most of the border between Alberta and British Columbia,.  The water that melts from snow and glaciers or falls as rain on these ranges flow down the mountainside and into lakes and rivers which make their way into one of 3 different oceans; the Pacific, the Atlantic and the Arctic.  They have quite the journey along the way.
If you zoom in on a map, you'll see just how much of British Columbia consists of water.  This provides boundless opportunities for adventure!  From sliding down frozen water, to paddling whether in a canoe, a kayak, or a stand up paddle-board, there is plenty for the adventure lover to enjoy.  Not to mention the spectacular views so many lakes and rivers contribute to; the hiking in British Columbia is some of the best in the world.
105. BOWRON LAKES CIRCUIT
In the middle of British Columbia lies this hidden gem which I was fortunate enough to enjoy a few years ago.  It's a network of lakes and rivers that link up to form a square, so you can start at one end, canoe for 5-10 days and end up back where you started!  Wonderful!
The majority of the paddling is easy lake canoeing, with a few faster sections of rivers with a couple of small rapids to navigate.  Scattered along the lakeshores are tiny campgrounds of 3-5 sites, and you can plan each day based around how far you want to go and what else you want to do that day.  There are short hikes that can be taken from the lakeside, and some of the campgrounds are on beautiful beaches if you just want to sit and relax in the afternoon sun.
I would highly recommend doing this trip in the middle of September, when the days are still reasonably long but the crowds and mosquitoes have gone!
106. POWDER HIGHWAY
Another two mountain towns to add to the list.. Golden and Revelstoke form integral parts of British Columbia's Champagne Powder Highway, and no winter is complete without visits to both towns.  "Champagne" powder is something that should be on this list in its own right, as there is nothing that can compare to flying down the hill on a set of skis with soft, fluffy snow poofing up into your face.  Guaranteed smiles all around!
Golden is only 90 minutes from Banff, and therefore easily accessible as a day trip.  Revy is about 3 hours drive, and you cross the time line so whilst you gain an hour getting there you lose it coming back.  You also have to get through Rogers Pass, an impressive mountain pass with giants of rock rising up on either side of the highway.  The road is often closed for avalanche closures, so be prepared to get Revel-stuck if this happens.
photo by Shannon Martin pagetwotravel.com
107 – MOUNT ROBSON
The highest point in the Canadian Rockies, and one of the most visually stunning mountains I've ever seen, Mount Robson sits just across the Alberta-British Columbia border but further north in the province.  To get to it is a thoroughly enjoyable 21km hike, which can be divided up into multiple sections so you have plenty of time to enjoy the many lakes and waterfalls along the way.
Once at Berg Lake you are treated to a sight like no other – photo by https://www.instagram.com/echoes_of_naturehttps://www.instagram.com/echoes_of_nature/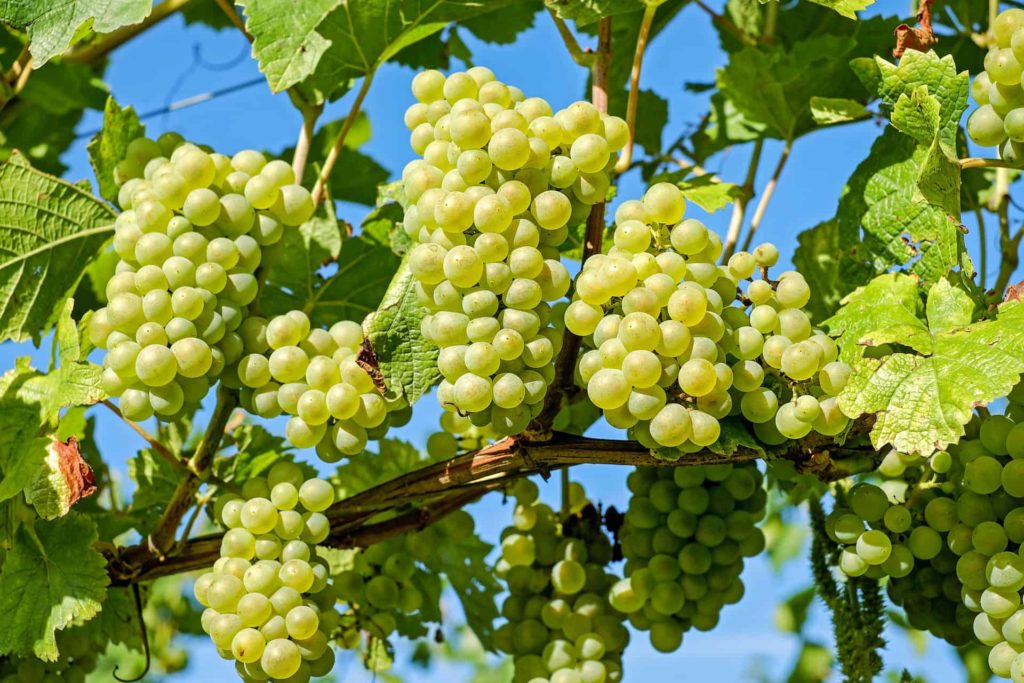 108 – VINEYARDS
Let's end this post with probably my favourite thing to come out of British Columbia: its wine!  The Okanagan Valley is a hot desert valley that runs from Kamloops down to Oliver, and in that short space of 250km there are over 170 registered vineyards!  Only a small percentage of these wines are sold outside of the province, so it's always a worthy road trip to visit some wineries and stock up!  In my opinion you can't get better wine than a New Zealand Sauvignon Blanc, so I was excited to learn that we enjoy similar growing conditions here in British Columbia, and even more excited to hear that some master vintners from New Zealand visit the area to pass on their knowledge and expertise!  Watch this space…